Sandy Ridge Sunday Bulletin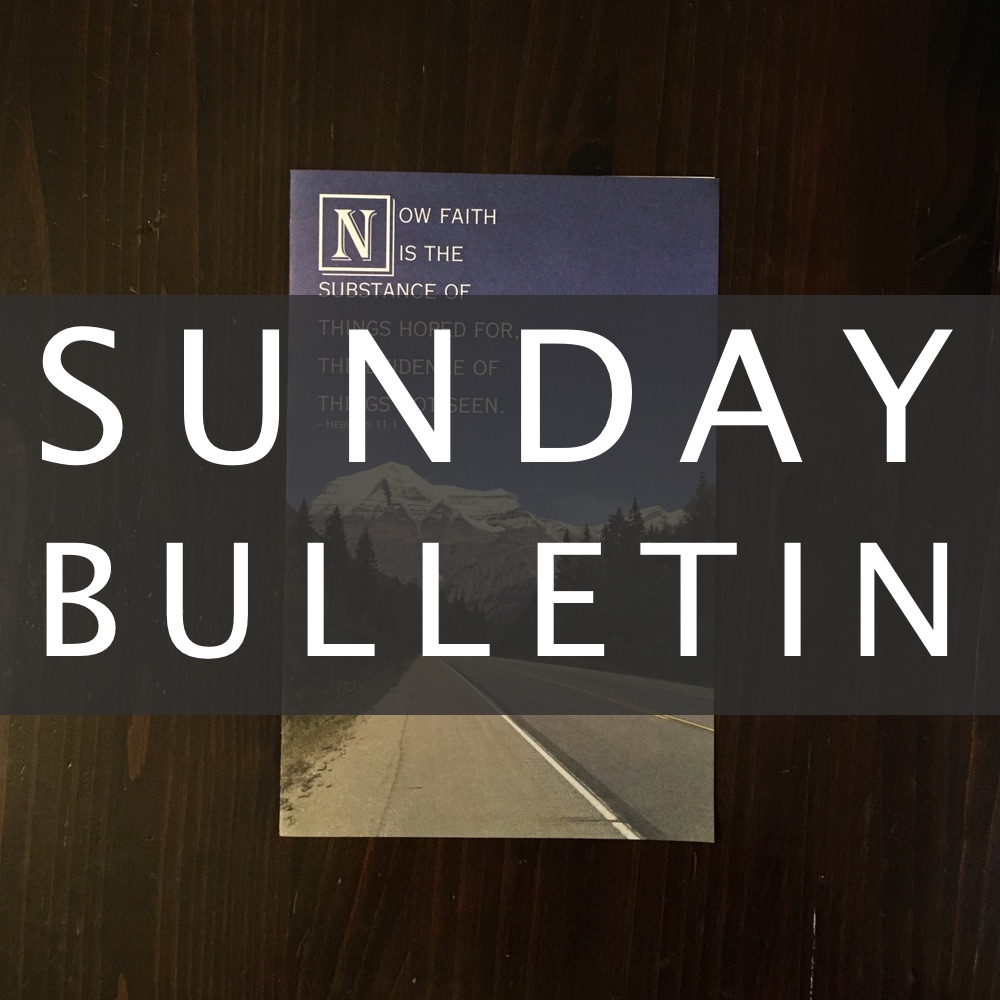 February 16th, 2020
WORSHIP SERVICE: 9:30 a.m.
Chorister: David Miller
Message Today: Kendall Burkholder
Message Next Sunday: John Miller
Message in Elkhart: Justin Zimmerman
Message Next Sunday in Elkhart: Lyle Bontrager
SUNDAY SCHOOL
Today's Lesson: Romans 4
Next Sunday's Lesson: Romans 5
Attendance Last Sunday: 139
SUNDAY EVENING SERVICES…………….…6:30 p.m.
We will not be having services this evening.
HAPPY BIRTHDAY
Julia Bontrager – Sunday, February 16, 2002
Luella Gladieux – Friday, February 21, 1947
Vanessa Burkholder – Friday, February 21, 2008
Whitney Miller – Friday, February 21, 2018
MEALS FOR CLUB
Mason/Club Dana & Charlotte – Darren and Michelle
Sunday, February 23rd
Elkhart – Sunday, March 1st
COOKIES FOR CLUB
Janette – Wednesday, February 19th
Marilyn M– Wednesday, February 26th
PRAYER WALKERS
? – Wednesday, February 19th
WEDNESDAY EVENING
Good vs God
EXT SUNDAY MORNING GREETERS
Kyle and Myra
ANNOUNCEMENTS
YOUTH
Today we have Youth Sunday.
NORTHERN YOUTH
NYP is giving a program on Friday evening, February 28th at
The Salem Church. Supper is included and the time is 6:30
to 8:30. RSVP to Merv Bontrager by February 20th.
DATES TO REMEMBER
House Fellowship – Sunday Evening, February 23rd.

Deeper Life Family Seminar – March 5th- 8th
Men's prayer meeting – Saturday, March 7th.