Sandy Ridge Sunday Bulletin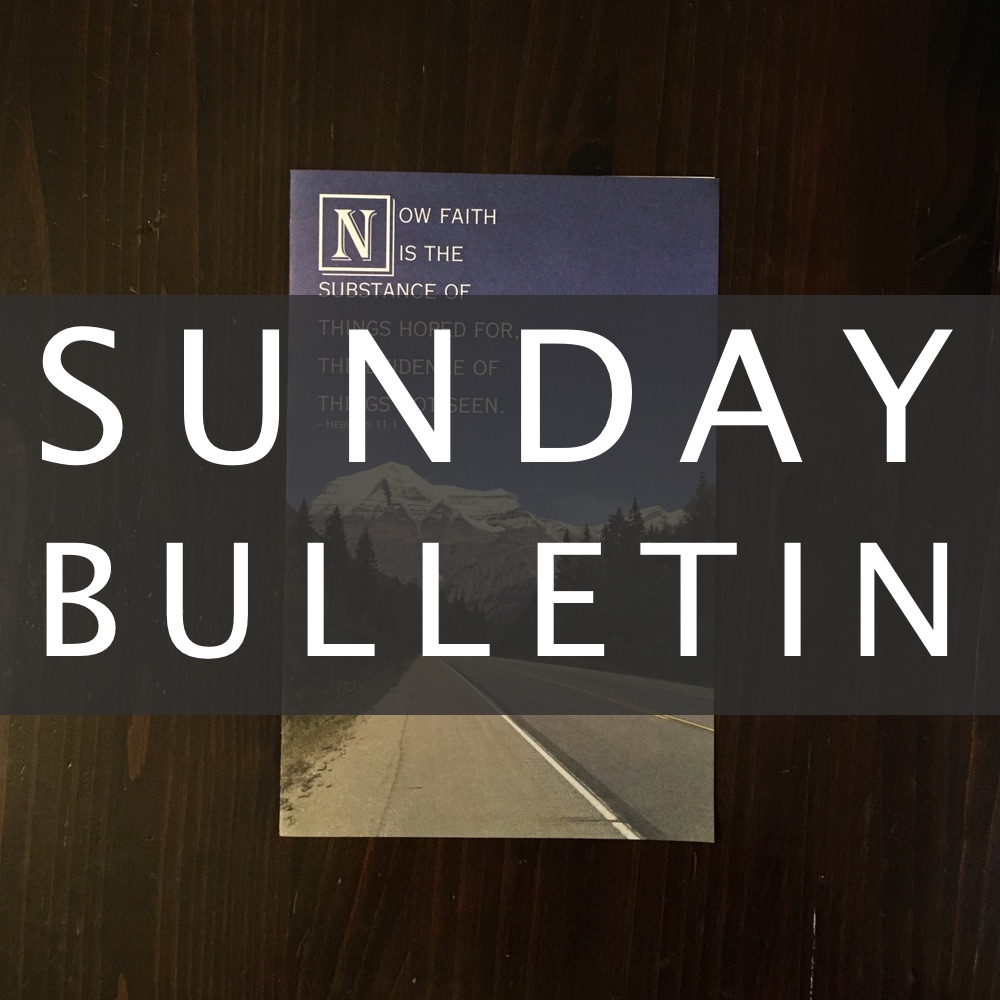 November 10th, 2019
WORSHIP SERVICE: 9:30 a.m.
Chorister: David Miller
Message Today: Vancen Miller
Message Next Sunday: Ken Miller
SUNDAY SCHOOL
Today's Lesson: John 17
Next Sunday's Lesson: John 18
Attendance Last Sunday: 175
SUNDAY EVENING SERVICES: 6:30 p.m.
Services are in Elkhart this evening.
HAPPY BIRTHDAY
Josiah Slabaugh – Tuesday, November 12, 2012
Lewis Miller – Wednesday, November 13, 2016
Charlotte Miller – Saturday, November 16, 1993
MEALS FOR CLUB
Elkhart – Sunday, November 17th
Mason – Sunday, November 24th
COOKIES FOR CLUB
Lucretia – Wednesday, November 13th
Cathy – Wednesday, November 20th
WEDNESDAY EVENING
Allen – In Charge
NEXT SUNDAY MORNING GREETERS
Jenny and Hannah
ANNOUNCEMENTS
SEWING
Ladies the sewing will be on Tuesday, November 12th.
DATES TO REMEMBER
House Fellowship – Sunday evening, November 24th.
Thanksgiving Service – Tuesday evening, November 26th.
UCS
Classes dismiss at 1:30 on November 26th.
Thanksgiving Vacation – November 27th – 29th.
OFFERING
The Missionary Support offering was $3,427.00.

Reflect upon your present blessings – of which every man has many – not on your past misfortunes , of  which all men have some. Charles Dickens