Sandy Ridge Sunday Bulletin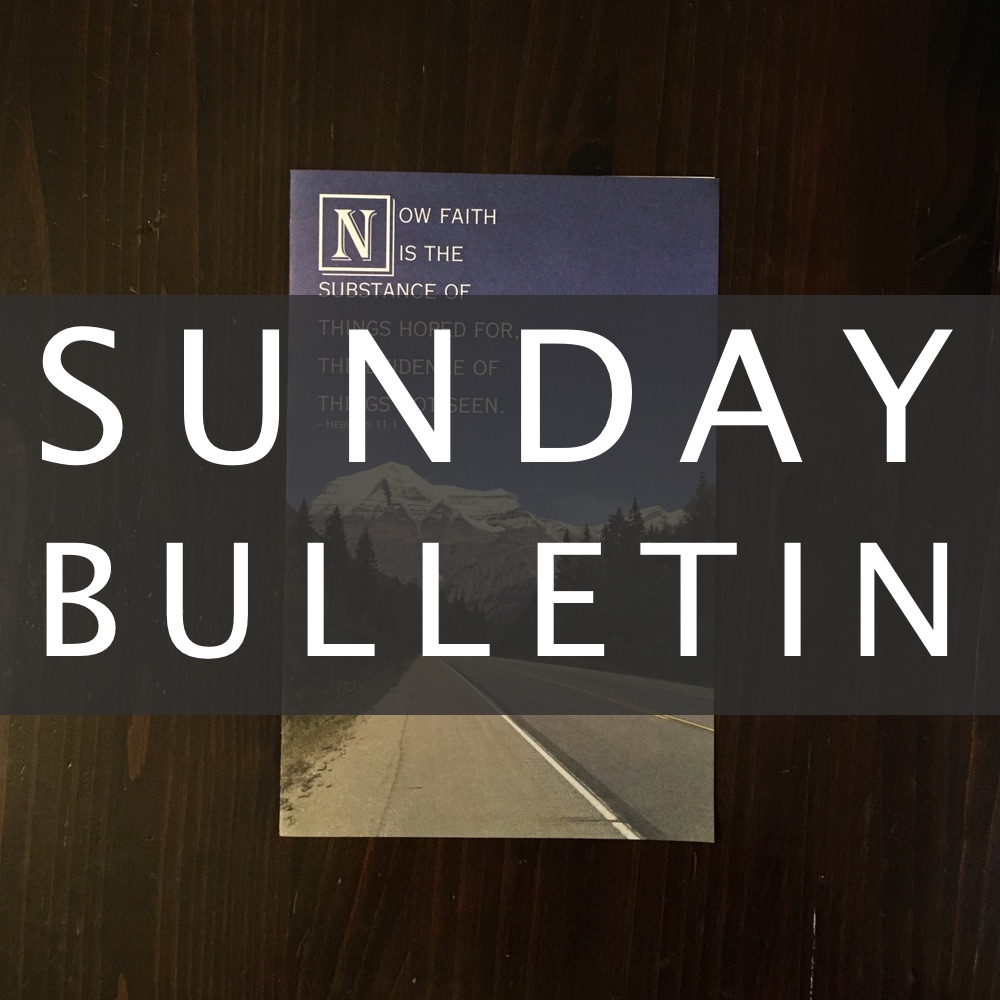 May 24, 2020
WORSHIP SERVICE: 9:30 a.m.
Chorister: Ryan Miller
Message Today: Ken Miller
Message Next Sunday: Kendall Burkholder
Message in Elkhart: Vancen Miller
Message Next Sunday in Elkhart: Ken Miller
SUNDAY SCHOOL
Today's Lesson: No Sunday School
Next Sunday's Lesson: No Sunday School
Attendance Last Sunday: 170
SUNDAY EVENING SERVICES: 6:30 p.m.
We will not be having services this evening.
HAPPY BIRTHDAY
Jason Wengerd – Monday, May 25, 1983
Cami Bontrager – Friday, May 29, 1974
Vancen Miller – Saturday, May 30, 1981
HAPPY ANNIVERSARY
Larry and Katie – Thursday, May 28, 1960
MEALS FOR CLUB
Vancen and Melanie – Sunday, May 24th
Eric and Doris – Sunday, May 31st
WEDNESDAY EVENING
No Services
NEXT SUNDAY MORNING GREETERS
Matthew and Erica
ANNOUNCEMENTS
YOUTH
Today is Youth Sunday.
On Friday evening, May 29th we are having the Youth  and their Parents, supper is at 6:00.
HOUSE FELLOWSHIP
Small Groups are on Tuesday evening, May 26th.
ORDINATION AT CORNERSTONE
Ordination services at Cornerstone on Sunday evening, June 7th.
COMMUNION
We are planning on having Communion on Sunday  June 14th.