Sandy Ridge Sunday Bulletin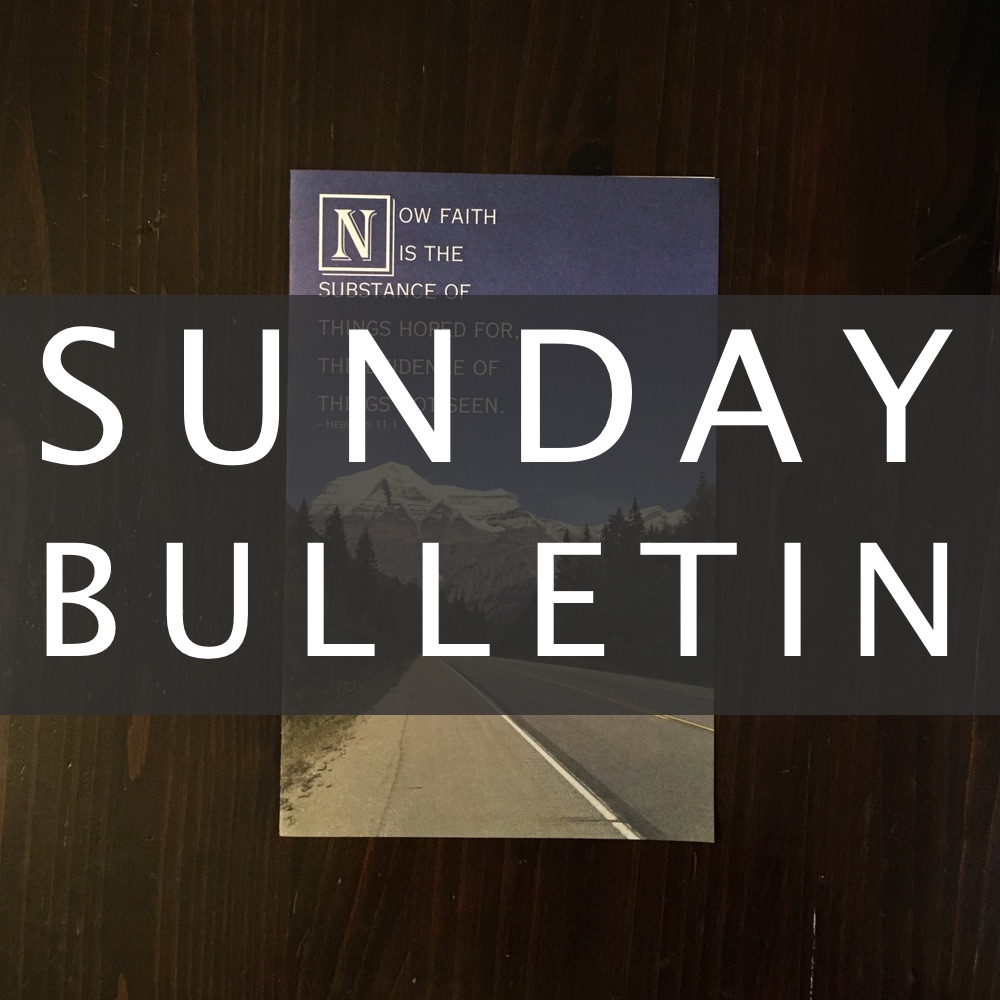 July 21st, 2019
WORSHIP SERVICE: 9:30 a.m.
Chorister: Brent Slabaugh
Message Today: Ken Miller
Message Next Sunday: Lyle Bontrager

SUNDAY SCHOOL
Today's Lesson: John 6: 25-70 | Read on Bible Gateway
Next Sunday's Lesson: John 7:1-24 | Read on Bible Gateway
Attendance Last Sunday: 167
SUNDAY EVENING SERVICES: 6:30 p.m.
We have services here instead of Cornerstone Chapel.


HAPPY BIRTHDAY
Mary Bontrager – Sunday, July 21, 1941
Cathy Hostetler – Wednesday, July 24, 1962
Jenny Miller – Thursday, July 25, 2001
Dana Miller – Friday, July 26, 1994
HAPPY ANNIVERSARY
Eric and Doris – Friday, July 26, 2008
WEDNESDAY EVENING
Brian – In Charge
NEXT SUNDAY MORNING GREETERS
Stacy and Lily
ANNOUNCEMENTS
YOUTH
Today is Youth Sunday.

We are going to Eric and Doris's house on Thursday
Evening July 25th.
Next Sunday, July 28 is Mason Health Care.
CONGRATULATIONS
Welcome Sydney Paige! She weighed 8 pounds 7 ounces
She was born on Tuesday, July 16th. Congratulations
Darren and Michelle.
REMINDERS
House Fellowship on Wednesday evening, July 24th.
Annual Business Meeting Wednesday evening, July 31st
Men's Prayer Meeting Saturday morning, August 3rd.
Sunday evening service at Potawatomi August 4th.
Annual Guideline Meeting Wednesday evening, Aug. 7th.