Sandy Ridge Sunday Bulletin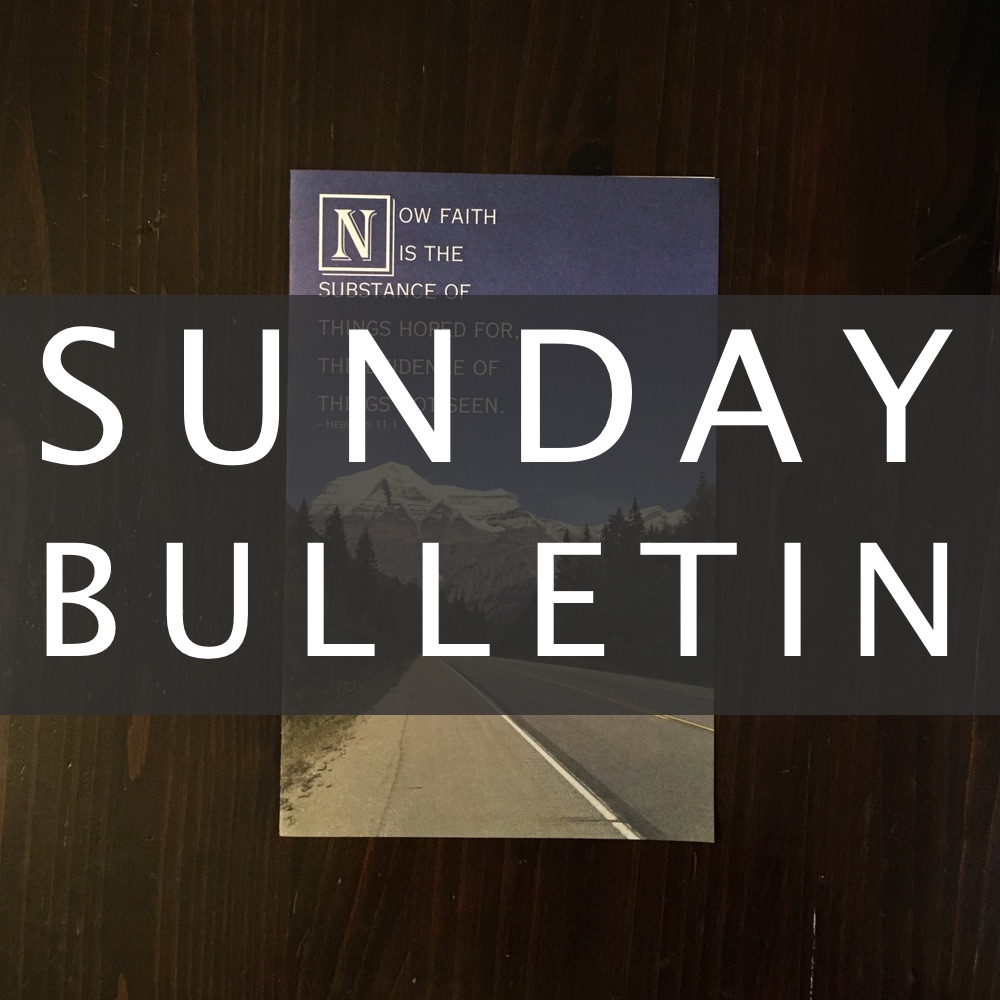 March 22nd, 2020
WORSHIP SERVICE: 9:30 a.m.
Chorister: Ryan Miller
Message Today: Kendall Burkholder
Message Next Sunday: John Miller
Message in Elkhart: Vancen Miller
Message Next Sunday in Elkhart: Reuben Hochstetler
SUNDAY SCHOOL
Today's Lesson
Next Sunday's Lesson
Attendance Last Sunday: 152
SUNDAY EVENING SERVICES: 6:30 p.m.
Small Groups are cancelled for this evening.
HAPPY BIRTHDAY
Jeff Miller – Sunday, March 22, 1993
Josh Ramer – Tuesday, March 24, 1981
Ashton Bontrager – Saturday, March 28,2001
MEALS FOR CLUB
Elkhart – Sunday, April 5th
COOKIES FOR CLUB
Doris – Wednesday, April 1st
Reinhilda – Wednesday, April 8th
PRAYER WALKERS
? – Wednesday, April 1st
WEDNESDAY EVENING
Good vs God
NEXT SUNDAY MORNING GREETERS
ANNOUNCEMENTS
YOUTH
We set up for Joni's auction on Friday evening at 7:00
Help at auction on Saturday.
DATES TO REMEMBER
Men's prayer meeting Saturday morning, April 4th.
House Fellowship Tuesday evening April 7th.

Love is better than anger.
Hope is better than fear.
Optimism is better than despair.
So let us be loving, hopeful, and optimistic.
And we will change the world.