Sandy Ridge Sunday Bulletin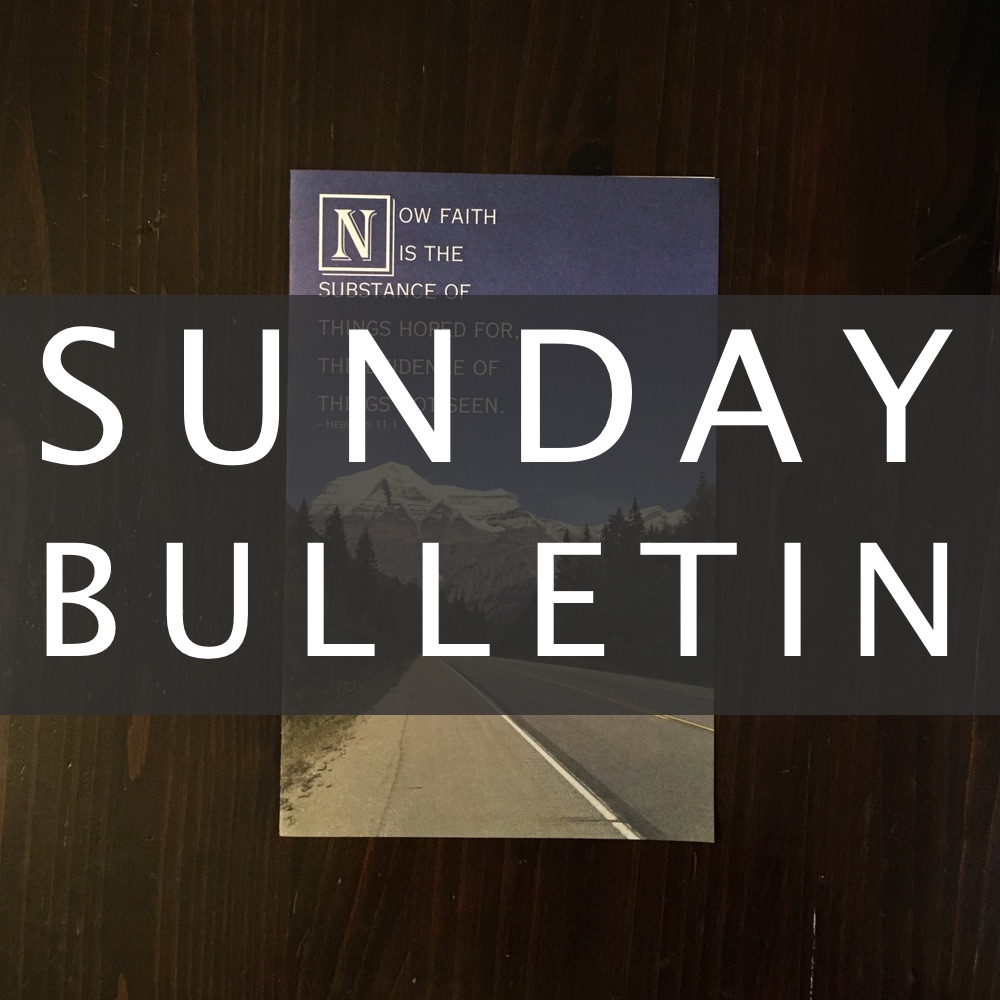 September 22nd, 2019
WORSHIP SERVICE: 9:30 a.m.
Chorister: David Miller
Message Today: John Miller
Message Next Sunday: Kendall Burkholder

SUNDAY SCHOOL
Today's Lesson: John 11:45-12:19
Next Sunday's Lesson: John 12:20-50
Attendance Last Sunday: 123
SUNDAY EVENING SERVICES: 6:30 p.m.
We have Small Groups this evening.
HAPPY BIRTHDAY
Jesse Bontrager – Wednesday, September 25, 2011
Brad Mast – Thursday, September 26, 1988
Kendall Burkholder – Friday, September 27, 1978
Kendra Miller – Saturday, September 28, 1975
Bryan (Pope) Miller – Saturday, September 28, 2000
MEALS FOR CLUB
Mark & Lorrie, Roy & Elsie – Sunday, September 22nd
Joni & Mary Ellen – Sunday, September 29th
COOKIES FOR CLUB
Brenda Bontrager – Wednesday, September 25th
Cami – Wednesday, October 2nd
WEDNESDAY EVENING
Arlyn – In Charge
NEXT SUNDAY MORNING GREETERS
Matthew and Jayden
ANNOUNCEMENTS
YOUTH
We are singing at Mason Health Care today.

We have an Amazing Race Social on Thursday evening, September 26th at Brent and Janel's.
FUNDRAISER / BAKE SALE
The Youth are having at Haystack Supper Fundraiser on Saturday evening, October 5th.
UCS DATES TO REMEMBER
First day of Kindergarten – September 30th.
Father Son Banquet Tuesday evening, October 1st.
DATES TO REMEMBER
Council Meeting – Tuesday evening, October 8th.
Baptism – Sunday evening, October 13th.
Communion – Sunday- October 20th.