Sandy Ridge Sunday Bulletin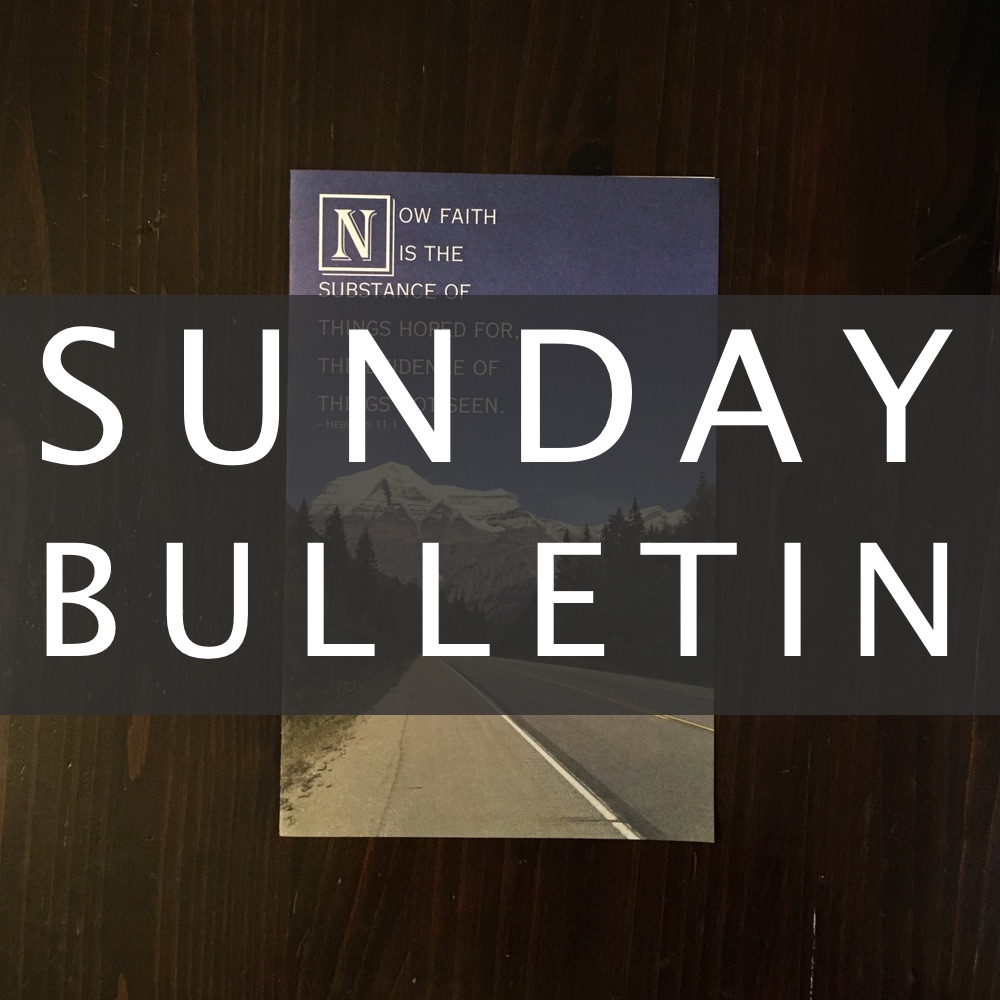 October 18th, 2020
WORSHIP SERVICE: 9:30 a.m.
Chorister: Lyle Bontrager
Message Today: Kendall Burkholder
Message Next Sunday: John Miller
Message in Elkhart: Mike Borntrager
Message Next Sunday in Elkhart: Lyle Bontrager
SUNDAY SCHOOL
Today's Lesson: Communion
Next Sunday's Lesson: Romans 13
Attendance Last Sunday: 136
SUNDAY EVENING SERVICES: 6:30 p.m.
We will not be having services this evening.
HAPPY BIRTHDAY
Tanner Newswanger – Wednesday, October 21, 2016
John Wayne Stutzman – Saturday, October 24, 1982
HAPPY ANNIVERSARY
Allen and Brenda – Saturday, October 24, 1990
COOKIES FOR CLUB
Mary B. – Wednesday, October 21st
Rachel – Wednesday, October 28th
CLUB MEALS
Elkhart – Sunday, October 18th
Tony and Jess – Sunday, October 25th
WEDNESDAY EVENING
No Services
NEXT SUNDAY MORNING GREETERS
Theodore and Lily
ANNOUNCEMENTS
YOUTH
We are having a Barn Social at John and Esther's on
Friday evening October 23rd.
DATES TO REMEMBER
Communion – Sunday morning, October 18th
House Fellowship – Sunday evening, October 25th
Pastor Appreciation – Sunday evening November 1st
House Fellowship – Tuesday evening, November 3rd
Men's prayer meeting – Saturday morning, November 7th