Sandy Ridge Sunday Bulletin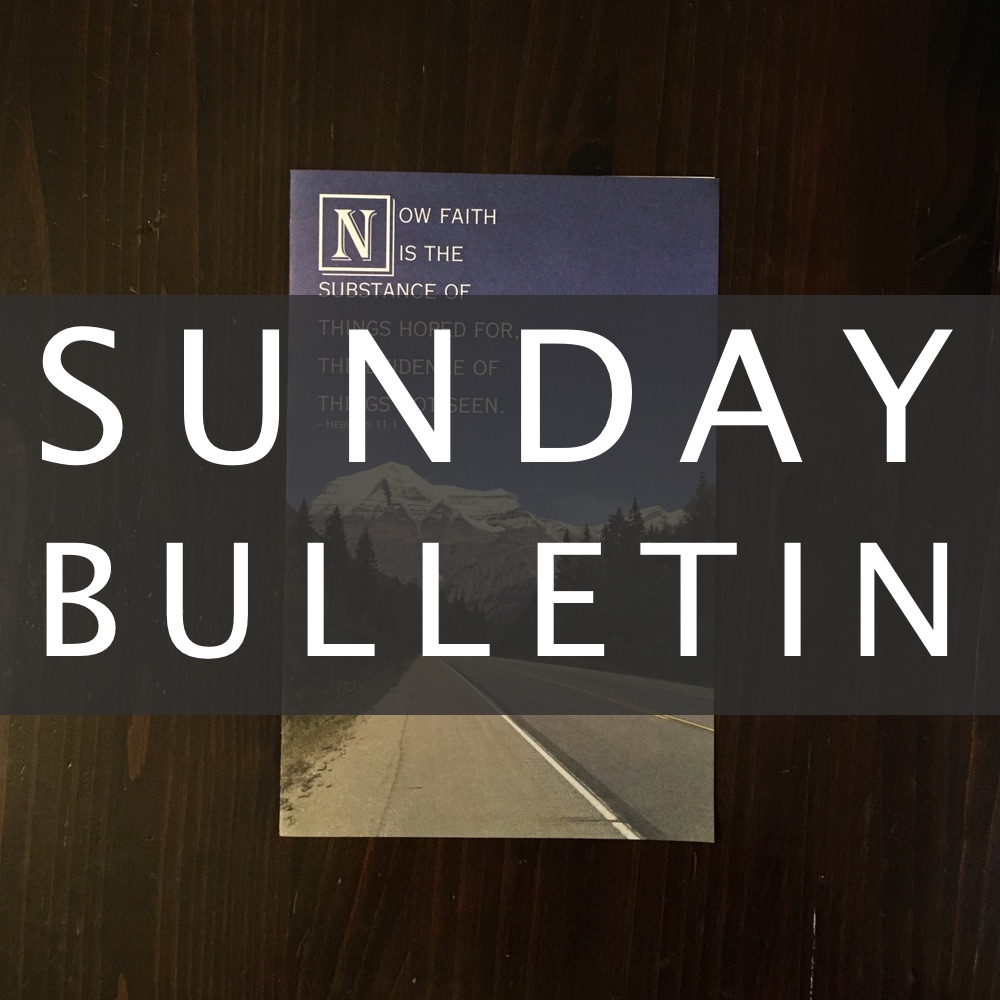 August 9th, 2020
WORSHIP SERVICE: 9:30 a.m.
Chorister: Ryan Miller
Message Today: Kendall Burkholder
Message Next Sunday: John Miller
Message in Elkhart: Lyle Bontrager
Message Next Sunday in Elkhart: Brad Mast
SUNDAY SCHOOL
Today's Lesson: Romans 8:1-17
Next Sunday's Lesson: Romans 8:18-39
Attendance Last Sunday: 110
SUNDAY EVENING SERVICES: 6:30 p.m.
We will not be having services this evening.
HAPPY BIRTHDAY
Brian Bontrager – Sunday, August 9, 1991
Lorrie Zimmerman – Monday, August 10, 1968
Alice Martin – Tuesday, August 11, 1995
Hannah Miller – Tuesday, August 11, 2002
Sophie Miller – Thursday, August13, 2014
Anna Stutzman – Saturday, August 15, 1956
HAPPY ANNIVERSARY
  Justin and Laura – Saturday, August 15, 2015
WEDNESDAY EVENING
No Services
NEXT SUNDAY MORNING GREETERS
Galen and Karl
ANNOUNCEMENTS
YOUTH
On Thursday evening, August 13th we have an
Activity Night at UCS.
OFFERING
There will be a special offering today for those who
are in VS.
CAMP OUT
Church Camp Out will be August 21st to the 23rd. Don't forget to sign up if you would like to have a cabin or the house. 
DATES TO REMEMBER
Annual Guideline Meeting – Wednesday evening,
August 12th
Camp Out – August 21st to 23rd
Ordination – Sunday, September 27th
"For the law of the Spirit of life in Christ Jesus hath made me free from the law of sin and death." – Romans 8:2