Sandy Ridge Sunday Bulletin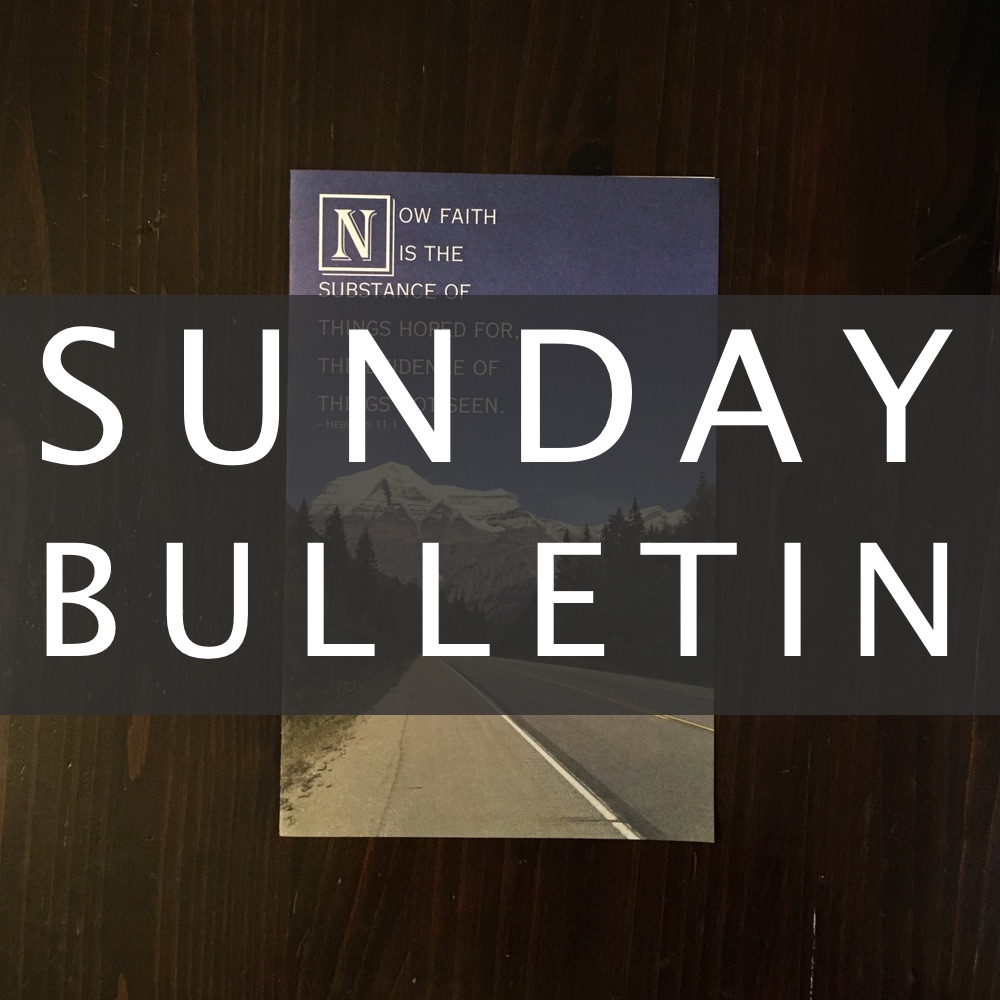 August 18th, 2019
WORSHIP SERVICE: 9:30 a.m.
Chorister: Brent Slabaugh
Message Today: Ken Miller
Message Next Sunday: Vancen Miller
SUNDAY SCHOOL
Today's Lesson: John 8:32-58
Next Sunday's Lesson: John 9
Attendance Last Sunday: 158
SUNDAY EVENING SERVICES: 6:30 p.m.
We have House Fellowship this evening.
HAPPY BIRTHDAY
Brenten Stauffer – Sunday, August 18, 2004
Melanie Miller – Tuesday, August 20, 1980
Justin Zimmerman – Tuesday, August 20, 1991
Jenna Bontrager – Wednesday, August 21, 2001
Joe Bontrager – Saturday, August 24, 1992
COOKIES FOR CLUB
Sadie Berkshire – Wednesday, September 11th
WEDNESDAY EVENING
Arlyn – In Charge
NEXT SUNDAY MORNING GREETERS
Hannah and Jenny
ANNOUNCEMENTS
CAMP OUT
Remember our church Camp Out is on August 23 – 25th.
DATES TO REMEMBER
House Fellowship – Tuesday evening, September 3rd

Men's prayer Meeting – Saturday, September 7th
Sunday Evening Services at Sandy Ridge September 8th
NOTICE OF NON DISCRIMINATION
The United Christian School of Nappanee, Indiana, admits students of any race, color, national and ethnic origin to all The rights, privileges, programs, and activities generally accorded or made available to students at the school. It does not discriminate on the basis of race, color, national
and ethnic origin in administration of its educational polices, scholarship, loan programs, athletic, and other school administered programs. The UCS Board
One smile, can start a friendship. One word, can end a fight. One look, can save a relationship. One person can change your life.